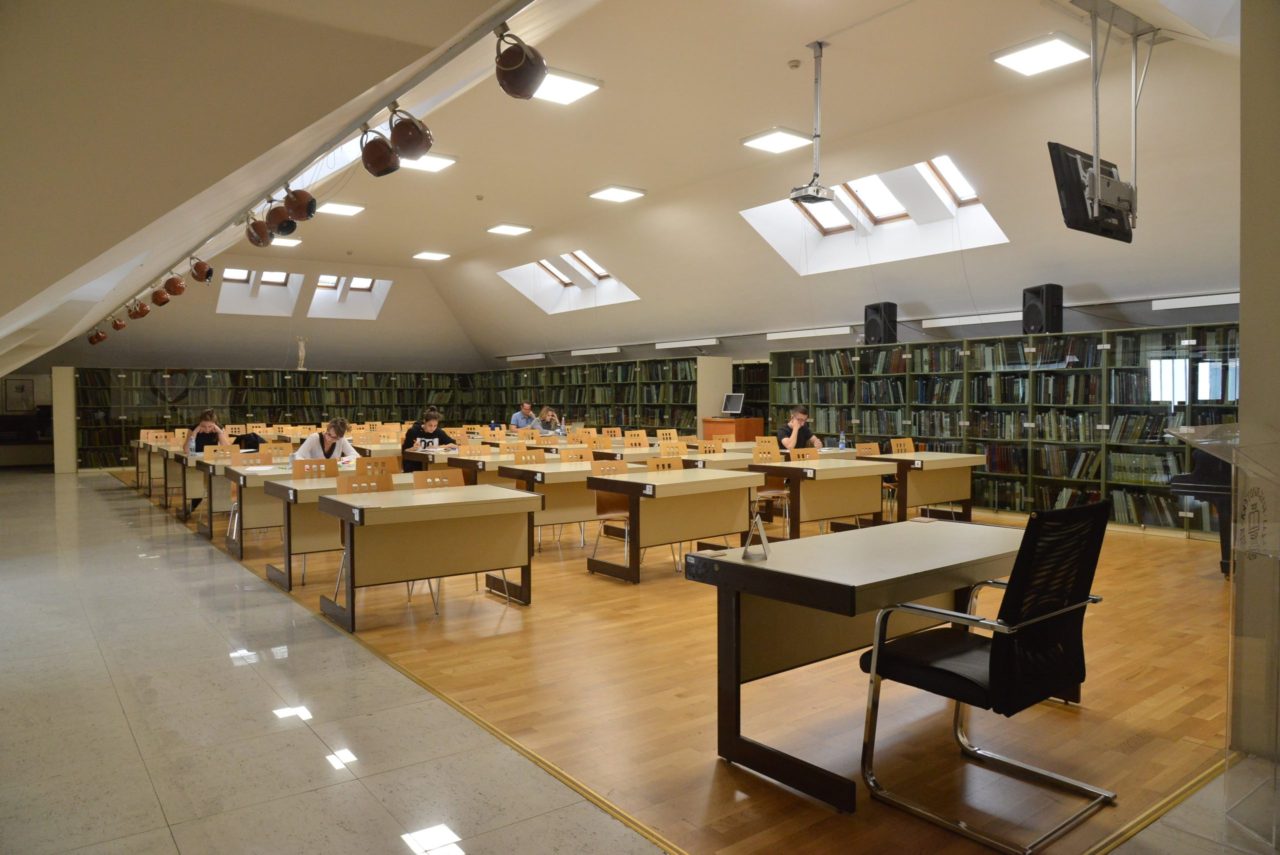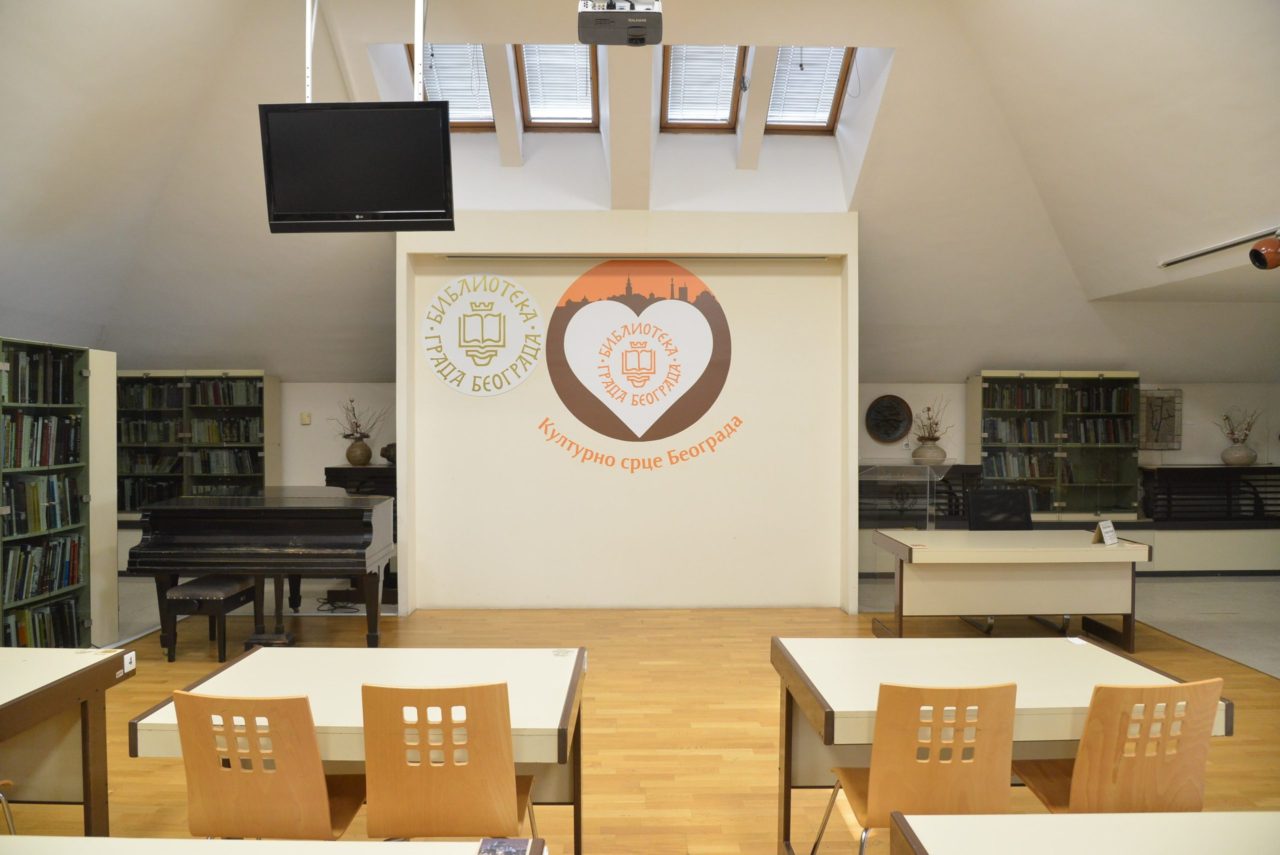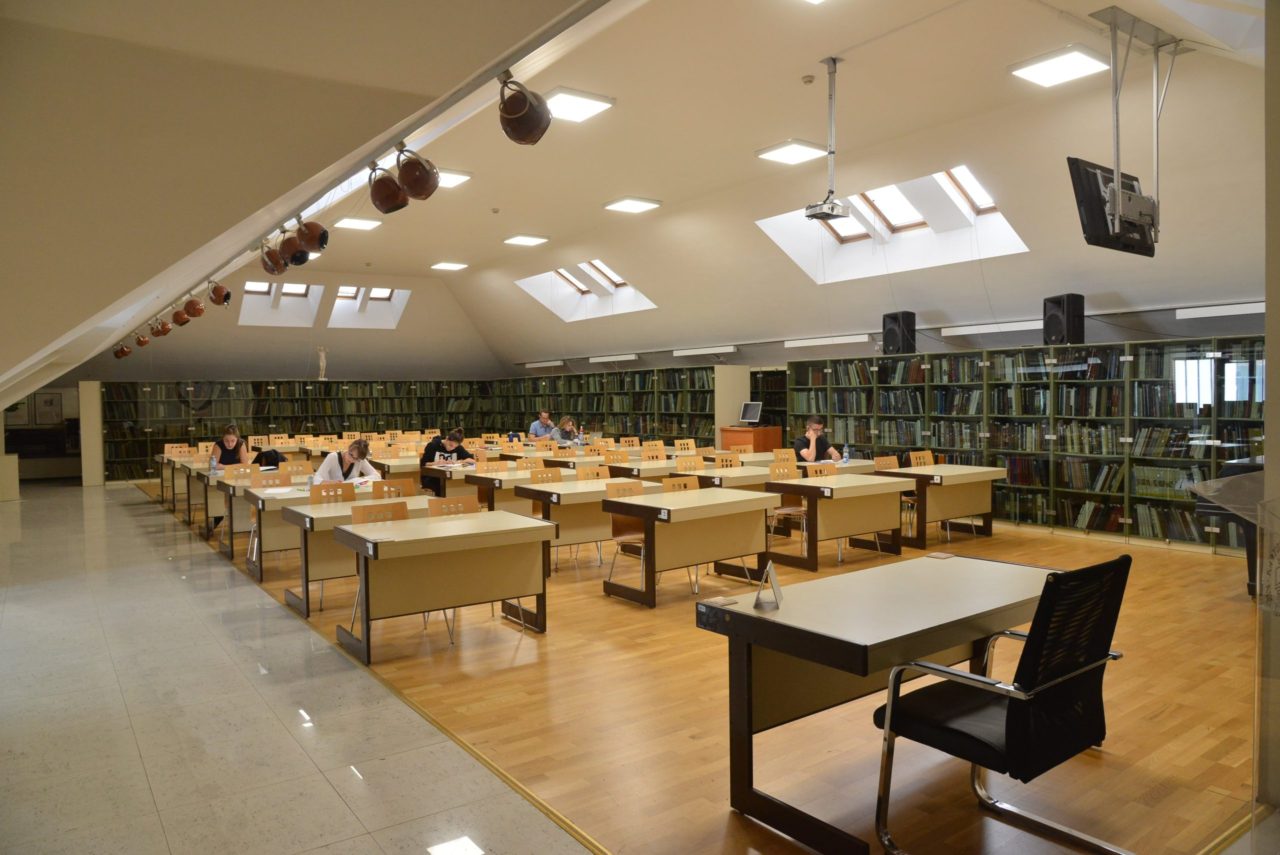 Arts Department Reading Room
The Arts Department Reading Room is located on the second floor of the Belgrade City Library building at Knez Mihailova 56, and it occupies an area of ​​about 250 m². The specific and unique collection is open to all Library users and contains over 18,000 publications on various subjects such as fine and applied arts, music, photography, theatre, film, archaeology and ethnology. There is also a collection of manuals that includes numerous dictionaries, encyclopedias, anthologies and journals. Of the non-book material, the number of musicals stands out for its wealth. A very significant and valuable collection consists of the works of art of 465 authors, among whom are the big names of painters, graphic artists, and sculptors.
Various cultural and educational programs which reflect the spirit and richness of the capital's cultural life are organized in The Arts Department Reading Room.
Book presentations, lectures, concerts, film screenings, and national and international conferences from various fields are held in The Arts Department Reading Room, a unique multimedia art centre. The participants were many notable names of international reputation in the field of art and science.
011/2024-002